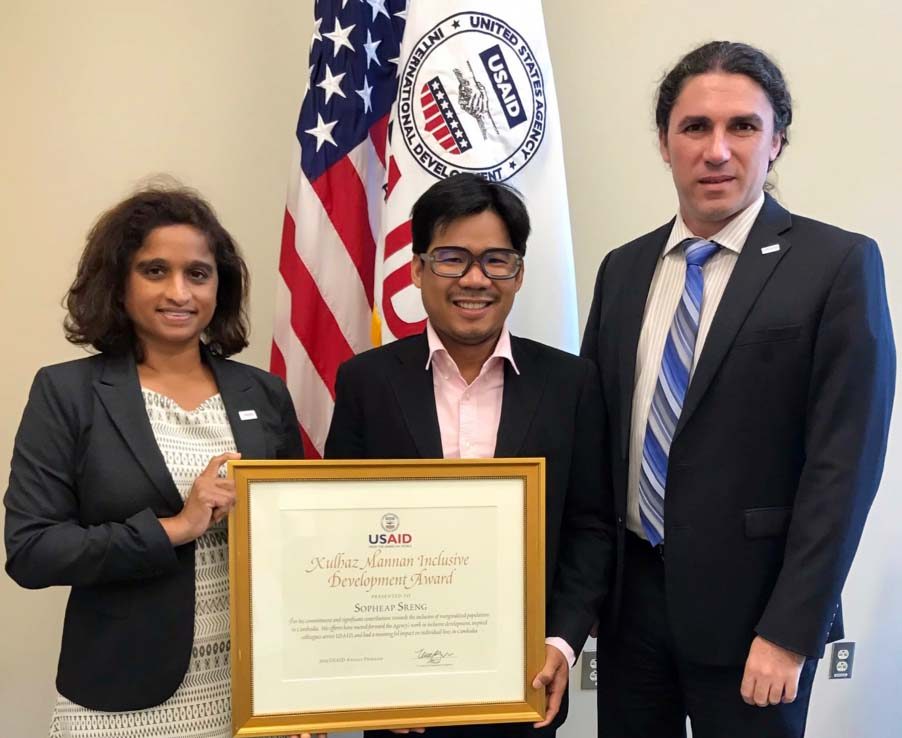 Cambodia's Sopheap Sreng is a first recipient of the Xulhaz Mannan Inclusive Development Award conferred by the U.S. Agency for International Development (USAID) for his commitment to the inclusion of marginalized populations in USAID's development efforts.
He currently is a Gender and Project Design Specialist with USAID Cambodia.
Sopheap graduated from the Asian Institute of Technology (AIT) in 2010 with an M.Sc Degree in Gender and Development Studies. Before coming to AIT, he was a community organizer in Cambodia's Ratanakiri province where he worked with indigenous communities to improve their livelihoods and educational status of their children.
Read more at https://www.ait.ac.th/2020/05/ait-alum-is-first-recipient-of-the-xulhaz-mannan-inclusive-development-award-conferred-by-usaid/?fbclid=IwAR09N0d3b6bVi0J4FLp-Bp4fUNiWjZQcJJ_t1bkYYWWkTE3BocZ1h-4ztAA