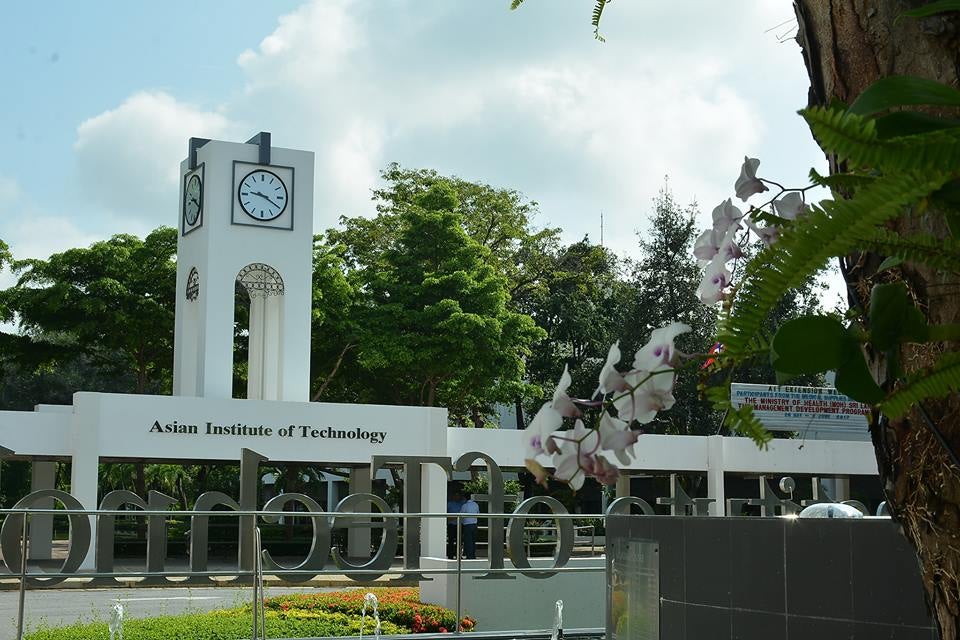 Headline News:
Seven subjects at AIT recognized in "2017 QS Ranking by Subject"

(1) Architecture/Built Environment (101-150)

(2) Civil and Structural Engineering (151-200)

(3) Environmental Studies (151-200)

(4) Business and Management Studies (251-300)

(5) Electrical and Electronics (301-350)

(6) Mechanical (351-400)

(7) Computer Science and Information Management (451-500) Read more > >

What's happening on campus:

Message from AIT President Professor Worsak Kanok-Nukulchai
Happy Songkran New Year to all!
Make a contribution to support AIT!.
Pruksa Real Estate PCL awards 1 Million. Thai Baht Scholarship to AIT Master's student from India.
The Prime Minister's Office just announced on 2 Dec. 2015 the appointment of Prof. Dr. Somchai Wongwises (AIT ET '84) as a member of The Royal Institute in Engineering Field.

Get in touch with AIT Alumni Affairs Office, we would love to hear from you!

Stay Connected: <<Send us your news and updates>>

.

Thailand Research Fund (TRF) Crowned AIT in its University Ratings.
President Worsak Kanok-Nukulchai received the overall award from Director of TRF, Dr. Suthipan Chitpimolmas.
AIT in QS World University Rankings by Subjects and by Faculty in 2015
The scholarship are available at AIT.

There are currently 0 users and 4 guests online.